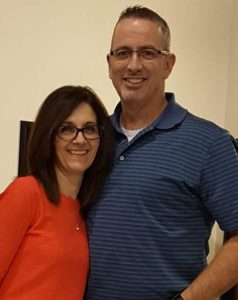 Sam Dunn has been Lead Pastor since May 2011. He is passionate about preaching and teaching the Word of God while leading us to become fully devoted disciples of Jesus.
Sam and his wife, Carla, were married on Valentine's Day in 1987 and have two adult children. Their son, Tryon is married to Jackie and they have two children, Gracelyn and Jase. Daughter, Taryn, is a recent graduate of the University of Oklahoma and is a registered Cardiac Sonographer.
BLAINE ROSS
Associate Pastor of Students
Blaine Ross became the Student Pastor in June 2012. He grew up in Warner, Oklahoma, and attended Warner First Baptist Church throughout his childhood. His heart's desire is to see students connect with God and others, grow in their faith, and then be launched out to share the gospel of Jesus Christ and serve others.
Blaine and his partner in life and in ministry, Megan, started "going out" in the 8th grade and have been together ever since. The newest addition to the Ross family is the sweet little miracle baby, Shiloh Louise Ross.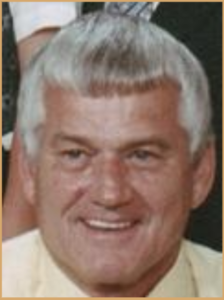 Minister of Music
Paul has been Minister of Music at First Baptist Church since 1986. He has directed music in six different Baptist churches; 14 years in Texas, and 26 years in Oklahoma. In 1964, Paul was ordained a Deacon at the Northside Baptist Church in Midland, Texas.
Paul graduated from Oklahoma Baptist University (B.S.) in 1961, with a major in Math, and a minor in Music, and from Texas Tech University (M.S.) in 1965, with additional graduate study in computers at Southern Methodist University. He was Director of the Computer Center at Connors State College for 29 years, before his retirement in 2004.
Paul believes that the music of the church should include as many people as practical. He currently directs a group of adults, called the Unified Singers, a Youth Handbell Choir, the Youth Singers, aTeam Kids Children's Choir, and a Senior Adult Choir. These groups sing regularly in the services at FBC.
Paul enjoys spending time with his eight grandchildren